They say good things come in threes.
Banana Splits, which traditionally feature three scoops, are definitely better than sundaes. The Two Stooges certainly would not have been as entertaining.
We can all agree that three-day weekends are much better than two-day weekends.
In many facets of human history, the number three has great significance. The ancient Greeks considered it the perfect number representing harmony, wisdom and understanding.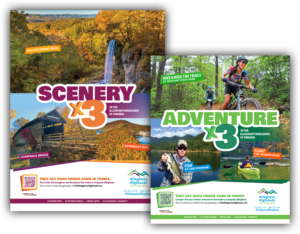 That's why we're launching a new campaign that introduces people to the Alleghany Highlands by sharing ideas and experiences in groups of three. Each set of three may not bring you wisdom or bring you into harmony with the universe, but they definitely represent some fun and interesting things to see and do.
Are you into all kinds of outdoor adventures?
You'll want to tackle these three amazing experiences in the Alleghany Highlands: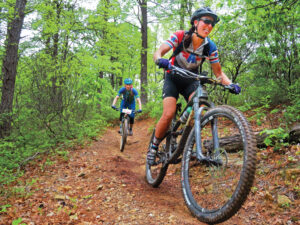 • Go mountain biking at Douthat State Park. More than 60 miles of trails offer fun rides for beginners and challenging ones for experts. And, some awesome mountain views as well.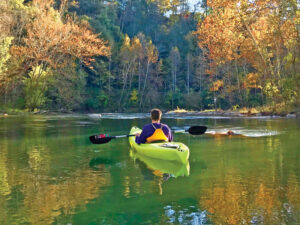 • Float down the Jackson River. Below Gathright Dam on Lake Moomaw is a stunning stretch of river perfect for canoeing, kayaking or tubing. Full-service outfitter, Alleghany Outdoors, is available to assist with gear rental and shuttle service.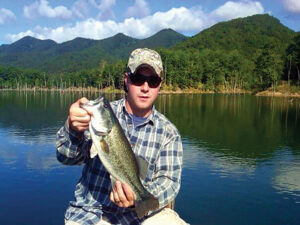 • Reel in a monster at Lake Moomaw. This man-made lake is considered a "two story" sport fishery. That means it is deep enough for warm water fish and cold water fish. It's a popular spot among anglers for bass, catfish, crappie, sunfish and trout.
Do you enjoy the charm of genuine small towns?
The two pedestrian-friendly downtowns of Covington and Clifton Forge include some one-of-a-kind opportunities: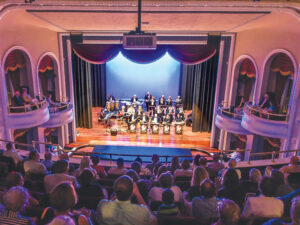 • The Historic Masonic Theatre is a beautifully restored treasure that hosts concerts, theatrical productions, movies and special events.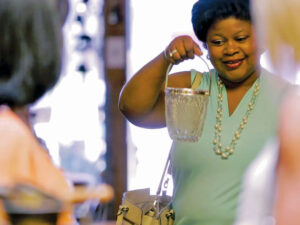 • Covington is the county seat of Alleghany County. In addition to some cool shops for antiques, arts & crafts, and collectibles, the downtown is filled with interesting architecture, with five buildings on the National Register of Historic Places.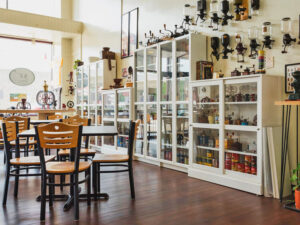 • Caffé Museo is believed to be the only museum of historic coffee mills in America. The collection includes items from all around the world, going back as far at the 1700s. While you browse, you should treat yourself to an espresso or latte and a delicious pastry.
The ongoing campaign will cover a variety of topics, each featuring three things that are Uniquely Alleghany. Of course, there are many more outdoor adventures to be had and lots of shops, eateries, events and museums that make the towns charming. We could go on and on, but we'll just go along with ancient Greeks — three is the perfect number.