Life in the Alleghany Highlands may seem like a world away from the stress of every day life, but getting here couldn't be easier.
The region is easily accessible by car and by train.
Interstate 64 makes it easy to get here from Richmond, Norfolk, Washington, Charleston, and most every other mid-Atlantic city. For a more scenic route, consider Route 220 out of Roanoke or Route 60, also known as the famous Midland Trail that runs from the Atlantic to the Pacific.
You can also leave your car behind and reach the Alleghany Highlands by train. Amtrak arrives and departs from Clifton Forge, Virginia. Visit www.amtrak.com for schedules and fares.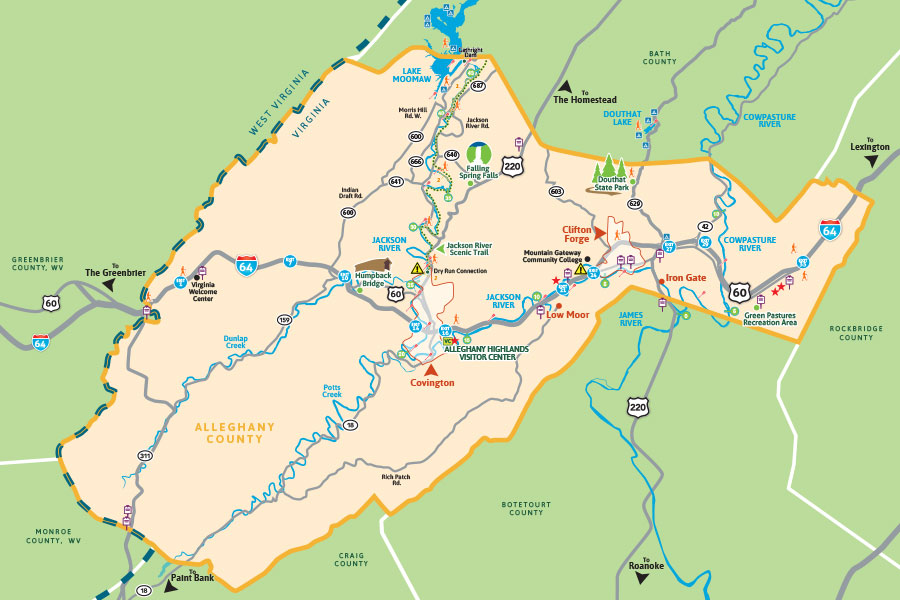 Mileage to the Alleghany Highlands:
| City | Distance (Miles) |
| --- | --- |
| Baltimore, Maryland | 263 |
| Charleston, West Virginia | 143 |
| Greensboro, North Carolina | 156 |
| Philadelphia, Pennsylvania | 364 |
| Richmond, Virginia | 174 |
| Roanoke, Virginia | 54 |
| Washington, D.C. | 228 |
Visitor Center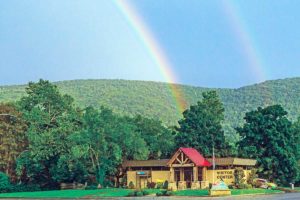 The Alleghany Highlands Visitor Center is a great resource for visitors. It has maps, trail guides and brochures for all the fun things to do in the region. Perhaps most importantly, it is staffed with friendly and knowledgeable people who can answer all your questions about the Alleghany Highlands.
The visitor center is located at Exit 16 on I-64 at 110 Mall Road, Covington, VA 24426.
Downloadable Maps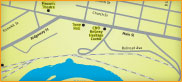 Downtown Clifton Forge (PDF/ 741kb)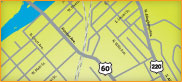 Downtown Covington (PDF / 1MB)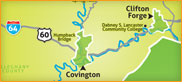 Alleghany Highlands Region (PDF / 1MB)