We try to make everyone feel welcome in the Alleghany Highlands.
The truth is, when you visit a place for the first time, it takes awhile to get comfortable with the new surroundings. Here are a few insights to make your first visit — and every visit — a great experience:
Where to Start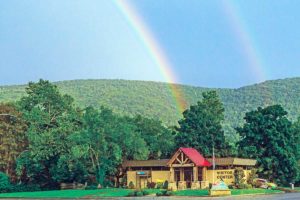 It's easy to find your way around the Alleghany Highlands. There is little traffic and decent signage. However, it's a big county and GPS is not always reliable on secluded back roads. Visitors should stop at the official Alleghany Highlands Visitor Center, located at Exit 16A on I-64. Here, you can pick up maps and brochures for many attractions in the region. Perhaps most importantly, you can ask questions and get recommendations from a local to help you find exactly what you're looking for.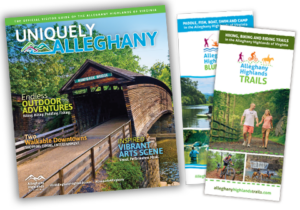 Visitor Center Address:
110 Mall Road
Covington, VA 24426
Outdoor Recreation Rules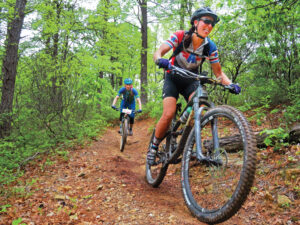 More than 50% of the Alleghany Highlands is public land, specifically the George Washington National Forest and to a lesser extent, Douthat State Park. The amount of public land in the county has a major impact on those who live here. Quick access to hundreds of miles of trails, as well as rivers and streams, makes the Alleghany Highlands a fun place to visit and an active, healthy place to live.
Iconic Images

Any Google or social media search for the Alleghany Highlands will include images of two must-see places. Humpback Bridge and Falling Spring Falls have become synonymous with the region.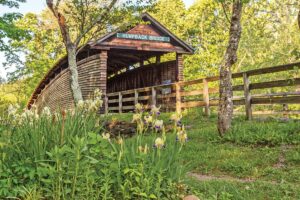 Humpback Bridge is a located about three miles west of downtown Covington. It's the oldest remaining covered bridge of its design in America. It is now part of a five-acre wayside park, perfect for a stroll, picnic or photo op with one of the most picturesque LOVEworks signs in Virginia.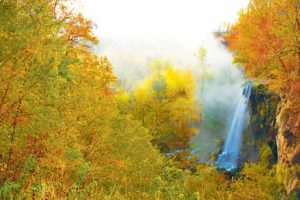 Falling Spring Falls is a stunning 80' falls with a backdrop of the beautiful Allegheny Mountains. Its location and viewing platform on Route 220 north of Covington make it accessible to all. Be sure to enjoy the view and snap a photo from the viewing area, as hiking to the bottom of the falls is on private land and not allowed.
Embracing the Arts

Artists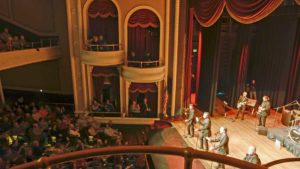 seem to be inspired by the combination the mountain beauty and the genuine sense of belonging that comes from being in a small town. In the Alleghany Highlands, artists love the community, and the community embraces its artists. In recent years, the arts scene has blossomed into a major part of everyday life here. The downtowns of Covington and Clifton Forge include shops, galleries and studios for visual and performing arts, as well as craftsmen creating jewelry, woodwork, stained glass and much more. In 2016, the Historic Masonic Theatre re-opened its doors after a meticulous restoration. It now hosts movies, concerts, dance and theatrical performances, and other community events in the heart of downtown Clifton Forge.
Railroad History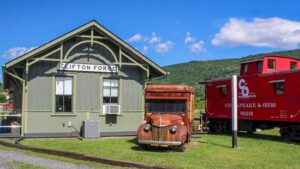 Prior to its founding in 1822 and until the end of the American Civil War, Alleghany County was a sparsely populated frontier community. Most families were self sufficient with a strong agricultural tradition. After the Civil War, the growth of the railroad brought jobs and prosperity to the region, especially in Clifton Forge, where the populations grew five-fold between 1870 and 1920. The impact of the railroad is still felt in many ways and is a source of pride. The C&O Depot is a restored freight depot located in Covington. It houses the Alleghany Historical Society. The C&O Heritage Center in Clifton Forge offers a hands-on experience for history lovers. The center has indoor and outdoor displays, scale models, preserved railroad equipment and more.
Blissful Slumber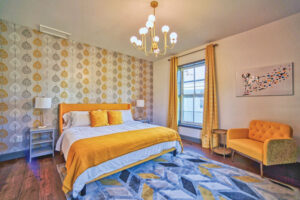 Whether the reason for visiting is relaxation or looking for adventure, you still need a restful night's sleep in comfy accommodations. The Alleghany Highlands has a handful of traditional hotels and motels and some award-winning B&B Inns. There are also some one-of-a-kind lodging options. Private rental homes and cabins, some with mountain or water views, can be found on airbnb.com or vrbo.com. Also, try glamping at Beaver Dam Falls for an experience of a lifetime.