The quality of life we enjoy every day in the Alleghany Highlands would not be possible without the vision and hard work of those who came before us.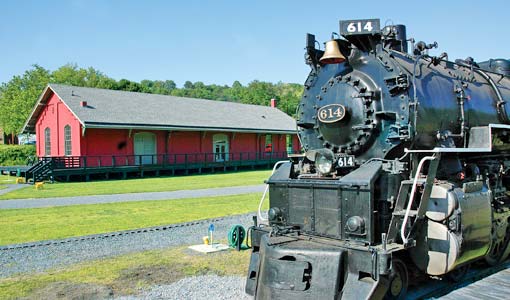 We treasure the gifts they left for us – like historic homes and our beloved Humpback Bridge. We also strive to preserve our past, including the region's role in the American Civil War. Four informative markers are located at historically significant sites to tell the stories of how the Alleghany Highlands was profoundly touched by the war.
Our region is especially proud of its extensive railroad heritage. Not only does the Alleghany Highlands have a working railyard and an Amtrak passenger station, it's also home to the C&O Railway Heritage Center, where you can get a hands-on experience with an old-fashioned signal tower, restored rail cars and more.